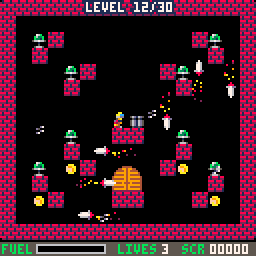 Had some time, made this PICO-8 edition of Jetpack, 30 hot levels and various enemies.
zxdevs.com made an interview (Spanish) about the game and Pico-8 related topics.
Jetman does not know how to jump.
Jetman uses his jetpack if you press C.
Jetman can not have more than 4 lives.
Jetpack on Lexaloffle BBS
Me playing level 1 to 12: