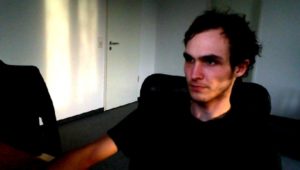 Hi, I'm Philip (filip, movAX13h) M. Wagner, freethinker, troubleshooter, toolmaker, software/multimedia/game developer, living in Salzburg/Austria.
Since 2001 I've been working in the advertising industries. I was web application dev for LOOP (Salzburg), full stack lead developer of 3D-Zeitschrift GmbH 3dz.com (Munich) and before that I was working for wukonig.com (Graz).
Since 2013 I'm self-employed (trickundtronic), working mainly in the fields of game and software development. I love to work on multimedia applications, editors, tools and games as you problably have seen on this blog ... and I've spent way too many hours on ShaderToy.